Risong Weldstone Robot Friction Stir Welding System Has Obtained EU CE Certification
2022.04.20 282 People
Review:
Lay the foundation for the further layout of the overseas market.
Recently, the robot friction stir welding system (FSW) independently developed by Guangzhou Risong Weldstone Intelligent Equipment Co., Ltd., a Sino German joint venture of Risong Technology Group, has obtained the EU CE certification. It indicates that the robot friction stir welding system and services of Risong Weldstone can officially circulate freely in the markets of European Union countries, and also indicates that it has reached the internationally recognized standards.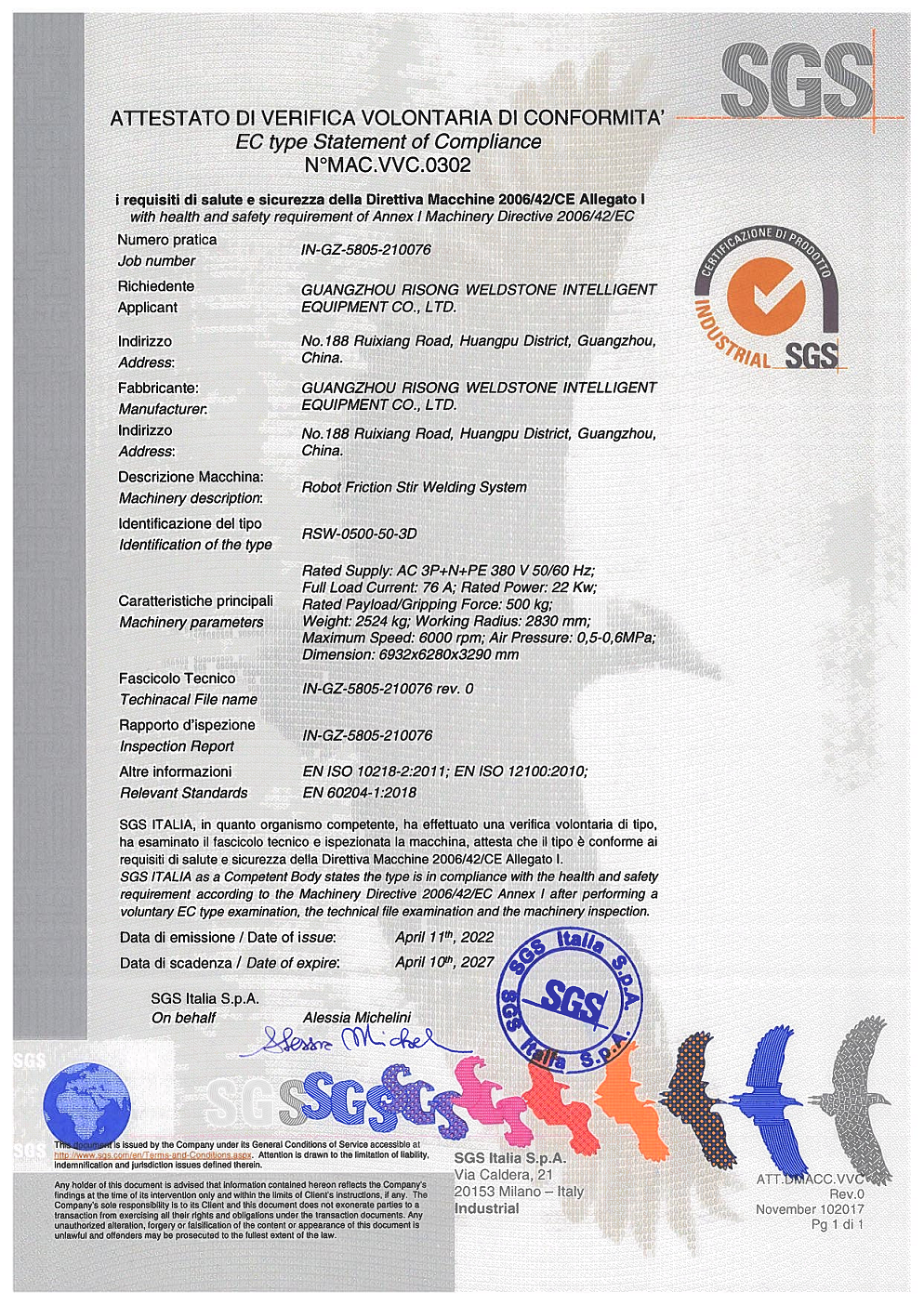 Fig. 1: CE certification
Many products require CE marking before they can be sold in the EU. CE marking indicates that a product has been assessed by the manufacturer and deemed to meet EU safety, health and environmental protection requirements. It is required for products manufactured anywhere in the world that are then marketed in the EU.
As a robot intelligent equipment enterprise jointly invested and established by Risong technology group and German IBG group, Risong Weldstone combines the advantages of both sides in market, technology and talents, and is committed to building a world benchmark for intelligent manufacturing of lightweight materials and leading the development of intelligent manufacturing industry of lightweight materials. By developing the world's leading products and services such as robot friction stir welding, machine tool friction stir welding and friction stir welding production line integration, we provide global customers with intelligent digital welding, production line integration and advanced manufacturing solutions in related fields.
Promotional video of Guangzhou Risong Weldstone
Risong Layout Overseas Market
With the global initiative of Carbon Neutrality and Peak Carbon Dioxide Emissions, industries such as new energy vehicles, aerospace and rail transit have an urgent demand for high-performance lightweight structural products. The application of lightweight alloy materials such as aluminum alloy and magnesium alloy will increase year by year.
In order to solve the welding problem of lightweight materials, FSW equipment and technology will become the choice of more and more manufacturers. Risong Weldstone judged that the electrification of traditional car companies will begin to accelerate under the wave of new energy, and the stringent carbon emission regulations will make Europe the largest growth pole of overseas new energy vehicles.
Risong Weldstone robot FSW system has obtained the EU CE certification, which also indicates that its equipment and technology will enter the European market more smoothly, and lay the foundation for the further layout of the overseas market.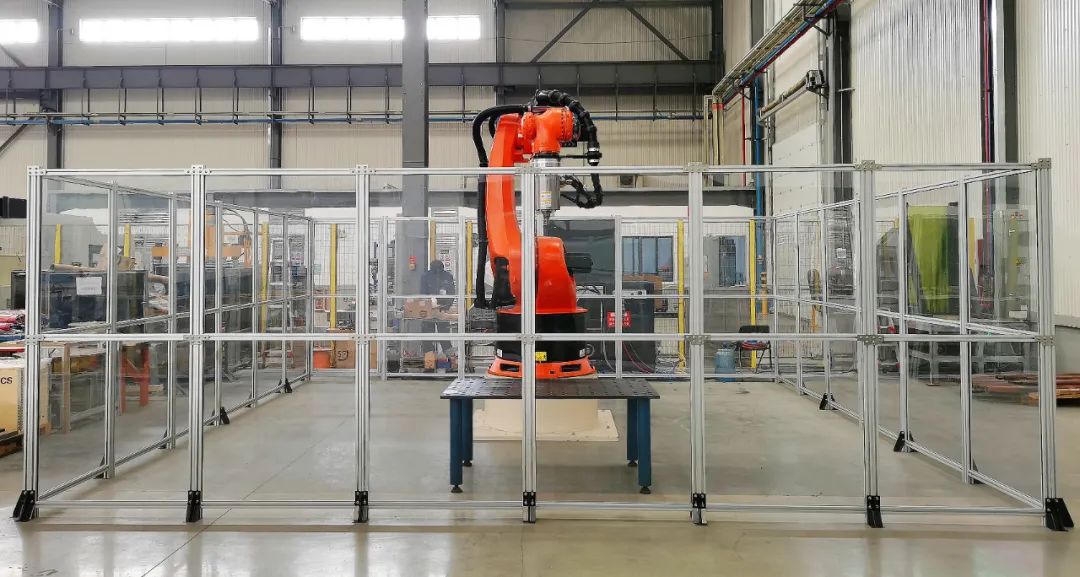 Fig. 2: scene of robot friction stir welding system passing EU CE certification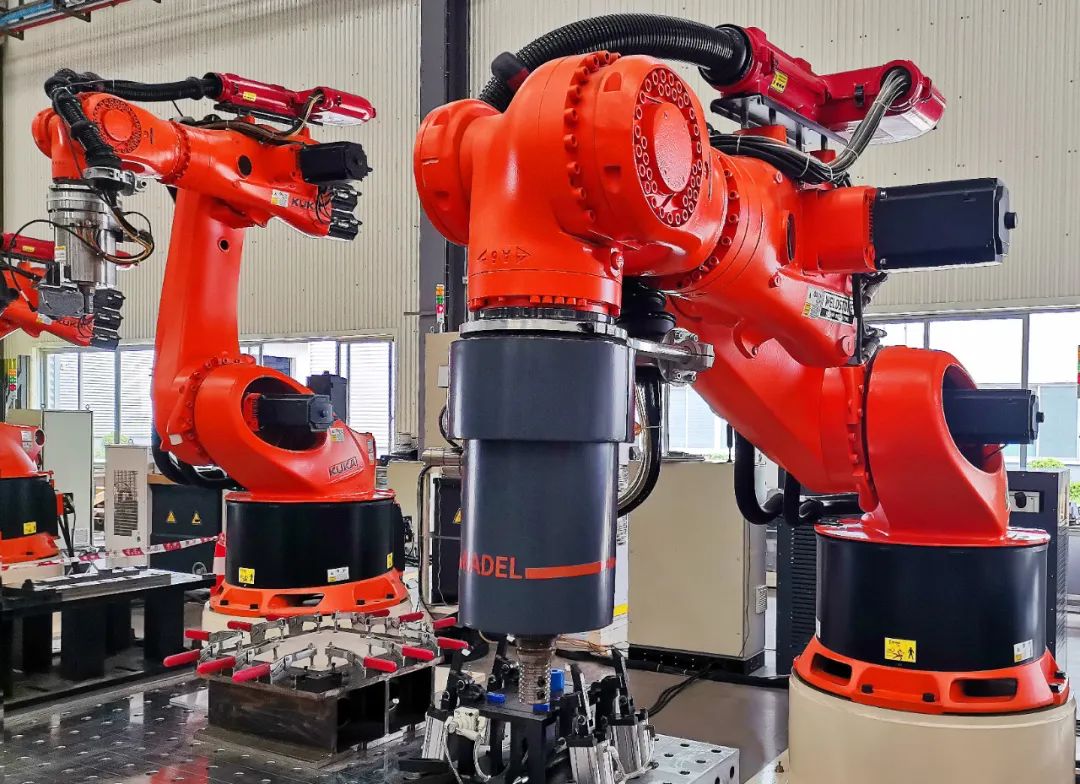 Fig. 3: Figure 2: scene of robot friction stir welding system passing EU CE certification
Outstanding Advantages of RS-Weldstone Robot-FSW
Recently, the project of "key technologies and complete sets of equipment for high-quality and efficient friction stir welding of thin-walled curved aluminum alloy" related to the robot friction stir welding system has passed the appraisal of scientific and technological achievements, and the technical level has been recognized as "the overall technology is internationally advanced, and some technologies have reached the international leading".
Performance advantages:
1. Heavy Load Robot
Based on the high-precision and high torque robot body, it lays a solid foundation for high-strength and high-precision friction stir welding.
2. Constant Pressure System
250Hz real-time pressure monitoring and adjustment to ensure the stability of welding process in real time.
3. High Speed Welding Spindle
Independent intellectual property rights, high-speed spindle, maximum welding speed 7000rpm, torque 76Nm, broaden the welding process window, and realize the high-quality welding of aluminum alloy, magnesium alloy and other non-ferrous metals.
4. Stationary Shoulder FSW
Constant pressure static shoulder FSW, no flash, no grinding and no post-treatment.
RS-Weldstone robot friction stir welding equipment and technology have significant advantages and economic applicability. It has outstanding advantages such as small welding deformation, good sealing, high stability and green pollution-free. It perfectly solves the problems of cracks and pores in the welding process, without flash, splash and additional welding materials, so as to save grinding, cleaning process and production cost.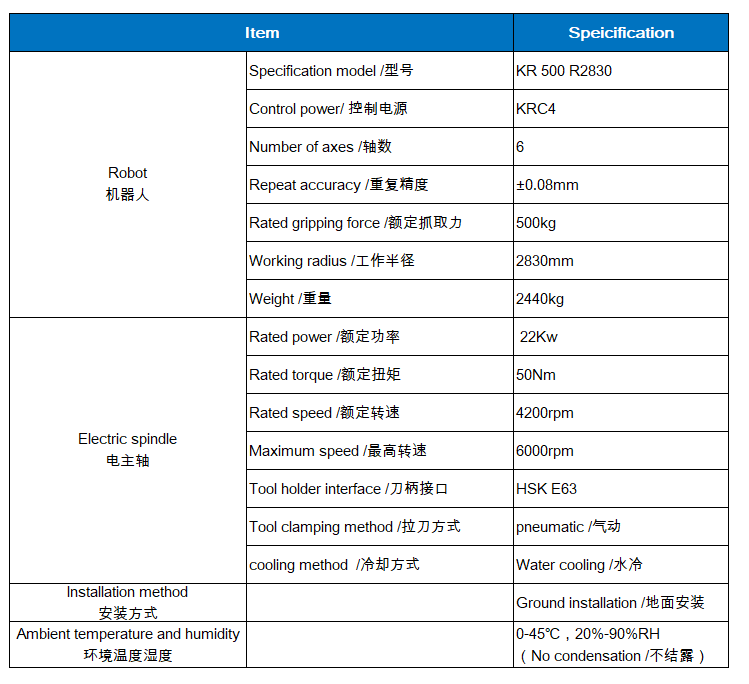 Fig. 4: basic data of Friction Stir Welding System
Fig. 5: effect comparison of R-SSTOOL technology
Nadel Series: Unique Robot + FSW Overall Advantages
On the basis of meeting the index of green manufacturing, the Nadel series products of Risong Weldstone robot FSW equipment combine the advantages of robots and have the characteristics of high flexibility, high efficiency and intelligence.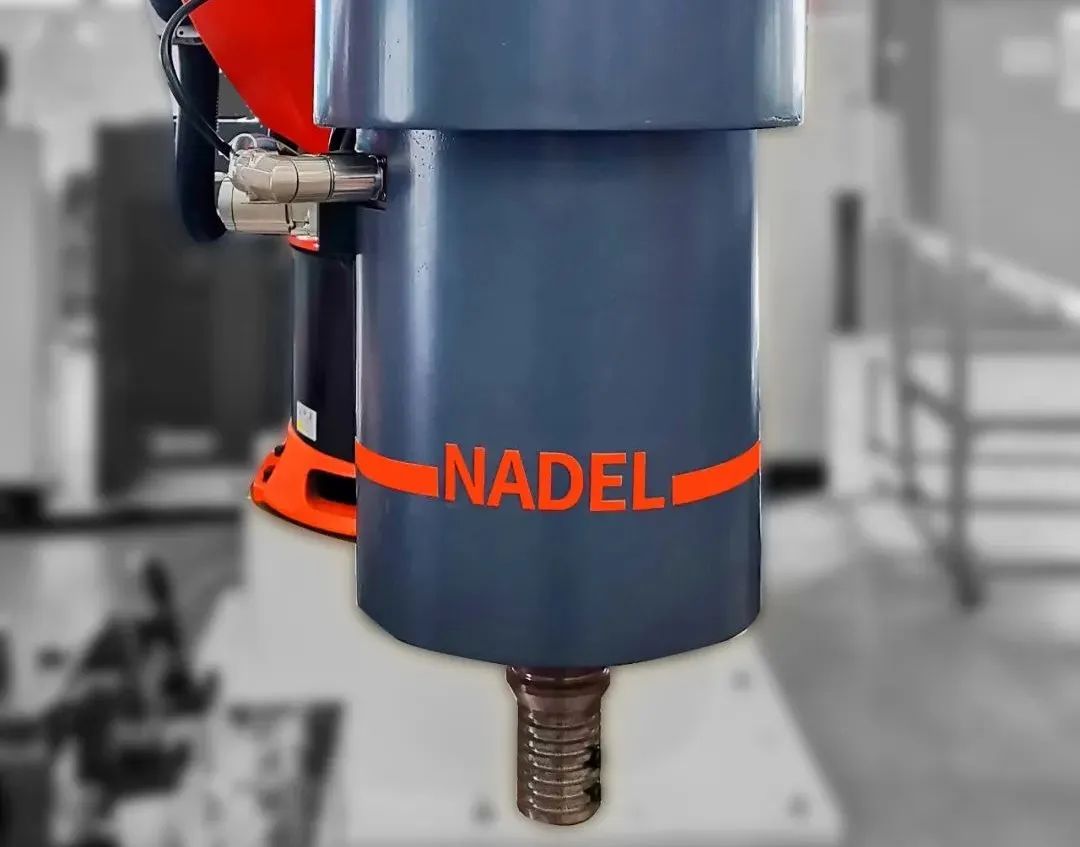 Fig.6 New generation Nadel Spindle in Robot-FSW
Risong Weldstone has developed a new generation of Nadel spindle with high power and constant torque, which has the multi degree of freedom function of large swing angle, rotation and fine adjustment, breaking through the difficult problem of precision control of thin-walled surface friction stir welding spindle system.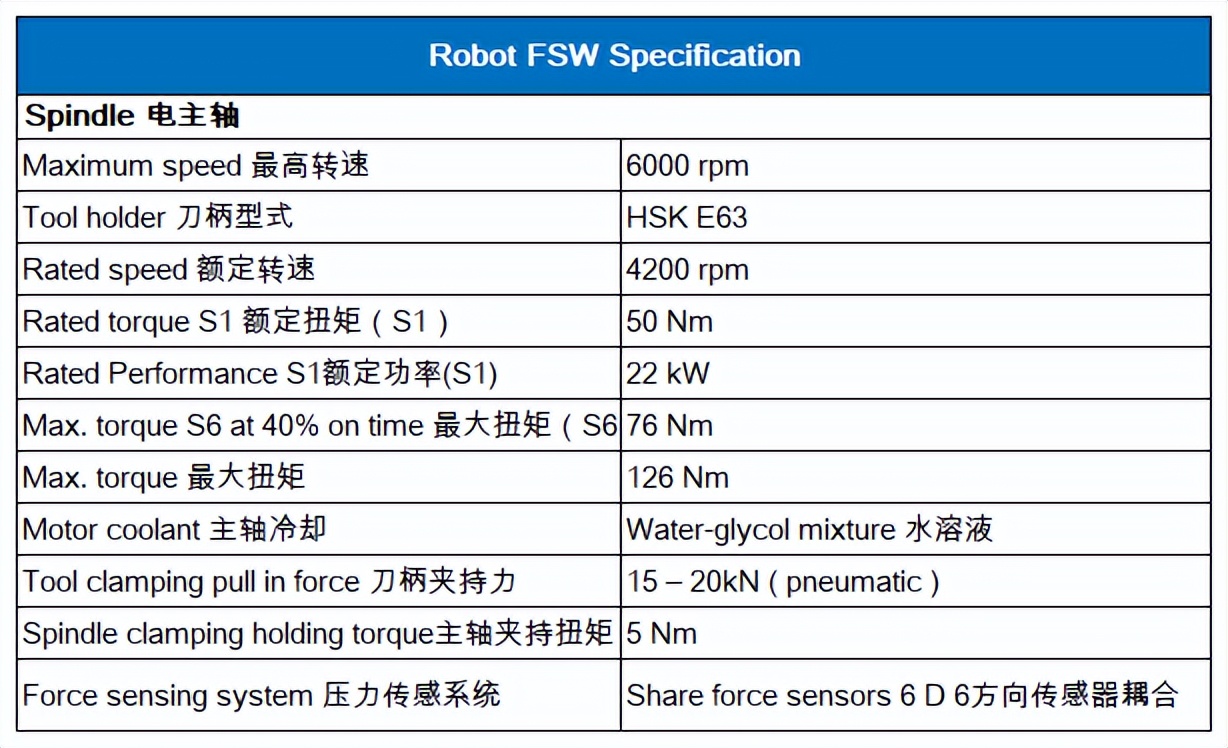 Fig.7: Specification of Spindle
At present, Risong Weldstone robot friction stir welding equipment and technology have been industrialized in the fields of new energy vehicles, aerospace, ships, rail transit, 5g communication and so on, meeting the production demand of various manufacturing industries for high-quality welding of aluminum and magnesium light alloys, conforming to the development trend of intelligent manufacturing, playing a significant demonstration effect in industrial application and promoting the upgrading of industrial technology.
In the future, relying on the advantages of friction stir welding equipment and technology, Risong Weldstone will continue to make breakthroughs in applications in all walks of life, effectively occupy the emerging industrial market, continue to develop, and seek the world benchmark position of intelligent manufacturing of lightweight materials and industry development.